Commercial Security

Residential Security

Digital Surveillance


QUICK, EASY, FREE!

REQUEST APPOINTMENT!


Hot Products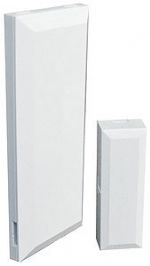 This new mini transmitter makes adding wireless zones to doors and windows easy without the unsightliness of a large transmitter. They use a small lithium camera battery that will give hassle free performance for many years. Their 433 mhz frequency means range is no problem even in large commercial applications. They are fully supervised for RF reception, tamper, and battery strength. The mini transmitters are compatible with all DSC Power Series and Maxsys alarm controls and can be programmed for many different zone types. Use these to monitor anything (medicine cabinet, gun closet, server room, tool shed, roof hatch, overhead door, RV, pool gate, ect.). Measures 2 1/4 X 1 X 3/16 and is paintable.
DSC Releases Power Series Neo

24 Hour Monitoring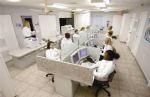 Monitoring your system by a UL listed Central Station provides the highest level of protection and qualifies you for insurance discounts. In many cases, the insurance savings fully offsets the monitoring cost. Monitoring insures a response in case of an emergency because it is handled by trained professionals to notify you and authorities. We have a NO CONTRACT POLICY. We understand that circumstances change unexpectedly and no one should be locked into a contract that only benefits the security company. You will be impressed by our monitoring service and will find the service well worth $25/month. If you have a system that needs to be monitored, we can usually program any system quickly to report to our state of the art receivers.


Simple Sophistication in Security!

It doesn't matter how sophisticated a system is, if it isn't simple to use, it won't be used for it's intended purpose! That's why Door Guard has carefully selected feature-rich products from proven manufacturers that are simple to use. Custom design is our specialty. We can design a system specific to your needs. We love the challenge and find it rewarding when a customer says, "Now, that's awesome!" Whether its intrusion, fire, video surveillance, automation, access controls, or audio/video systems; you'll find Door Guard Security to be professional, dependable, innovative and competitive.
Surveillance Solutions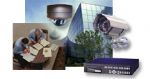 The advent of remote video surveillance is here and will be part of everyone's security system. They are now affordable, reliable, and practical. Basic systems include discreet, high resolution cameras and either a PC-based or standalone recorder. With DSL, remote access to live and recorded video and audio is seconds away from anywhere. Recording is all automatic using motion detection and average storage lengths are weeks to months of activity.
Video Verification Module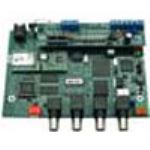 This video verification module can transmit images to you and our central monitoring station over standard phones so you can see what is happening at your home or business. It is less than other CCTV systems that do not integrate with your alarm system. For more details, look at the brochure.